10 Best E3 2018 Sci Fi Games
Updated: 26 Dec 2018 7:11 am
This year's E3 brought us a ton of awesome new sci fi games
Which Sci-Fi games had the best showing at this year's E3?
This year's E3 featured a ton of awesome games in the sci-fi genre. High-tech first-person shooters and cyberpunk action thrillers stole the show at every conference, making us all excited for the future of console and PC gaming. If you want to make sure you didn't miss any of the action, start by checking out our list of the top 10 sci-fi games from E3 2018.
10. Rage 2
Rage 2 Extended Gameplay Trailer - E3 2018
Rage 2 is an open-world first-person shooter developed by id Software. Set thirty years after the events of the original Rage, this new title promises to bring players even more post-apocalyptic madness. Mutants, bandits, and monsters roam the wastelands once known as Earth, and a lone ranger named Walker is the only one who can bring them down. Make use of high-powered weaponry, superhuman abilities, and a new "Overdrive" ability to wipe out everything in your path. Then ride away in style using a variety of drivable vehicles. No matter what you do, you'll always be having fun in Rage 2.
Twice the Rage, twice the fun: Rage 2 brings back all your favorite guns and gadgets while adding a few of its own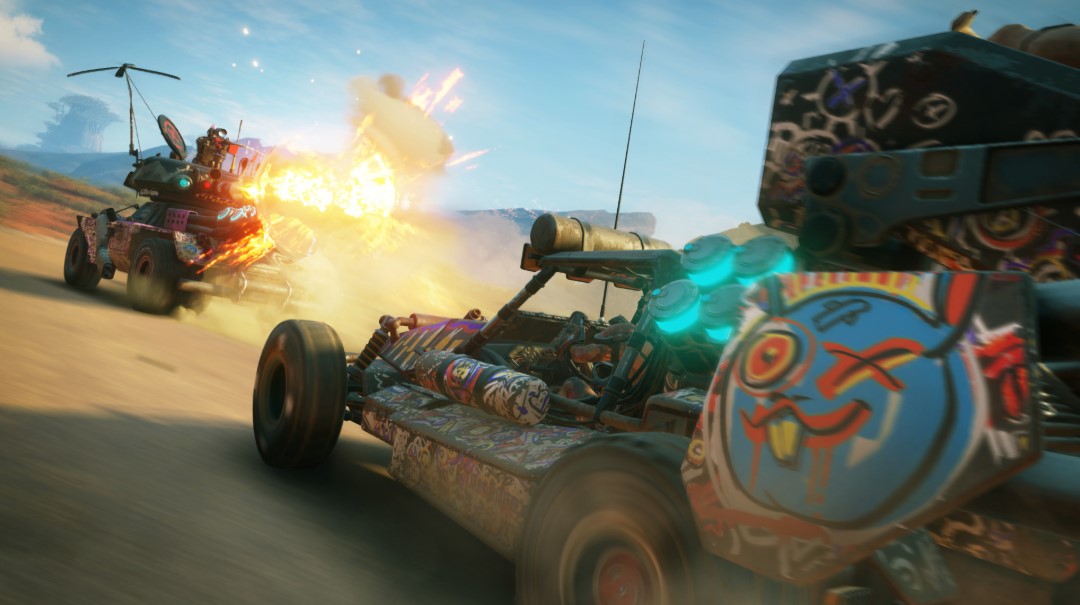 Fast and furious: Players can drive every vehicle they see in this post-apocalyptic wasteland
9. Metro Exodus
Metro Exodus - E3 2018 4K Gameplay Demo [EU]
For a survival horror twist on the post-apocalypse, check out Metro: Exodus. In the wake of a devastating nuclear war, all that remains are scattered tribes of humans and their mutant predators. A young man named Artyom leads his family across the frozen wastes of Russia, trying to avoid the monstrous beasts at all costs. Exodus takes players through a chilling landscape complete with both open-world sections and linear levels. Scavenge for materials to craft powerful weaponry in an endless battle against your enemies and the elements. But be careful, for like every game in the Metro series, Exodus is full of terrifying surprises.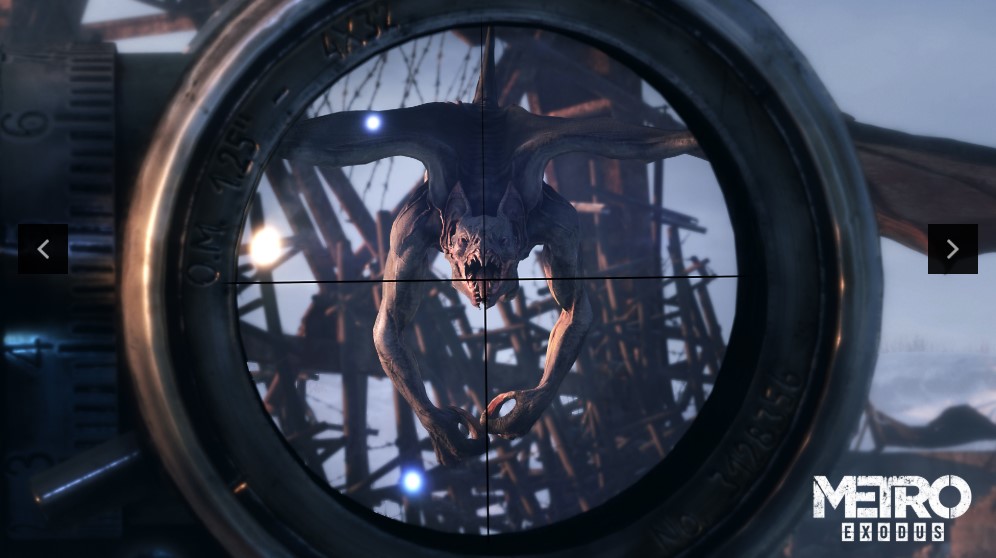 A face only a bullet could love: Take down your mutant foes from up-close or at a distance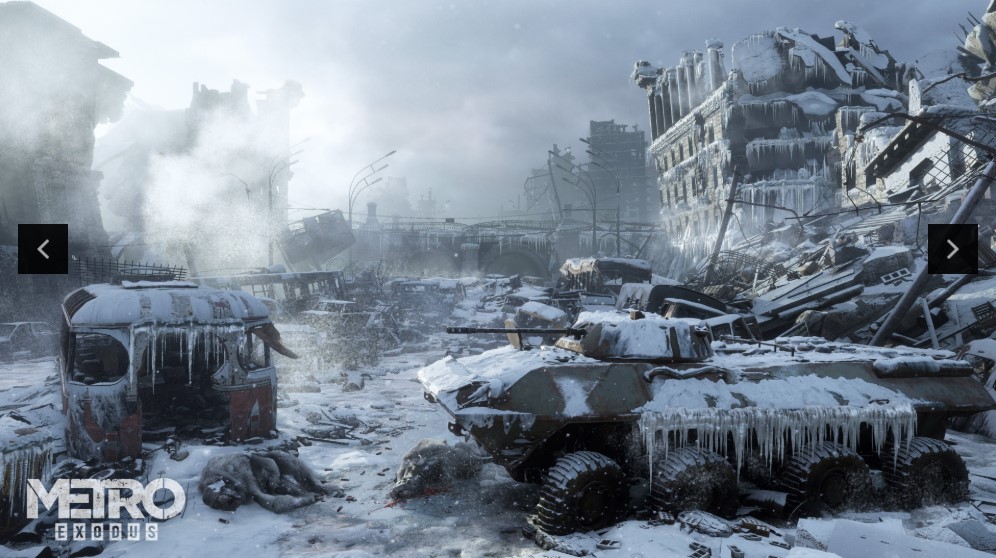 Sends a chill down your spine: Traverse the frigid remains of the Russian Federation, keeping an eye out for its mutated residents
8. Gears of War 5
Gears of War 5 - Official Cinematic Announcement Trailer | E3 2018
One of the greatest moments from Microsoft's E3 conference was the announcement of Gears 5, a new installment in the acclaimed Gears of War series. Reunite with Marcus Fenix and the rest of his team on a new adventure that will test your alliances and your firepower. Gears 5 takes a step in a new direction by focusing primarily on Kait Diaz, one of the squad members introduced in Gears of War 4. Her troubled history and ties to the Locusts will play a large role in this newest game, creating a more character-driven tale than we've ever seen from the franchise. Combat in Gears 5 appears to be as deadly and chaotic as ever, making it a must-have for fans of intense third-person shooting action.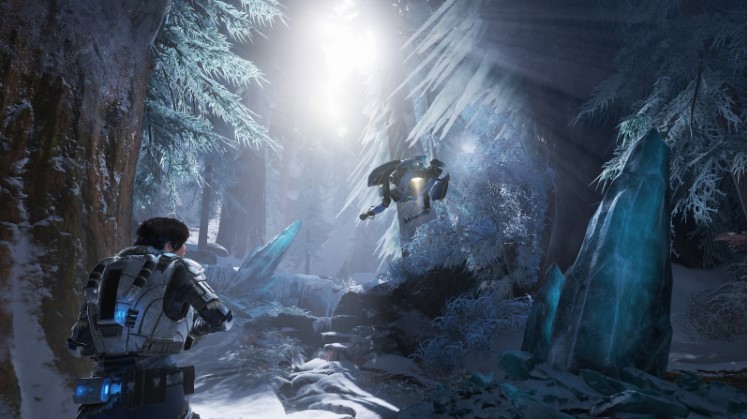 A whole new world: What new locations and enemies will you find in Gears 5?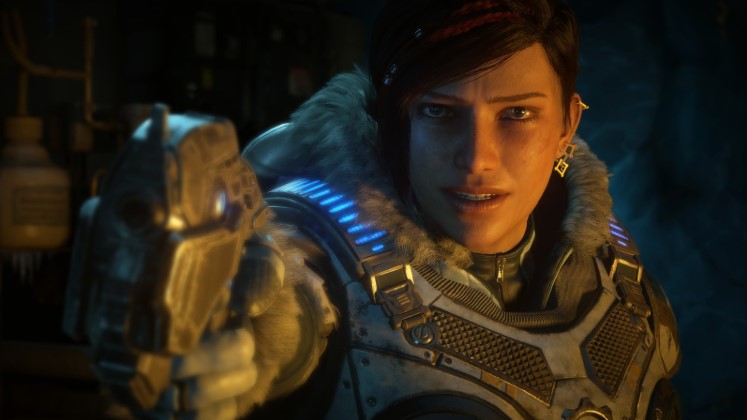 A troubled mind: Follow Kait as she goes on a journey to discover herself and her past
7. Doom Eternal
DOOM Eternal – Official E3 Teaser
Hectic first-person shooting action returns in Doom Eternal, a sequel to 2016's smash hit Doom. Little is known of the plot of the new game, but it's safe to say that there will be a lot of demons to kill and a lot of guns to kill them with. Playing as the infamous Doom Slayer, you'll be able to shoot and claw your way through countless enemies in a fast-paced style that rewards your relentless offense. Developers at id Software are promising powerful new weapons and powerful new demons, so you'd better pray for the best and expect the worst that Hell has to offer.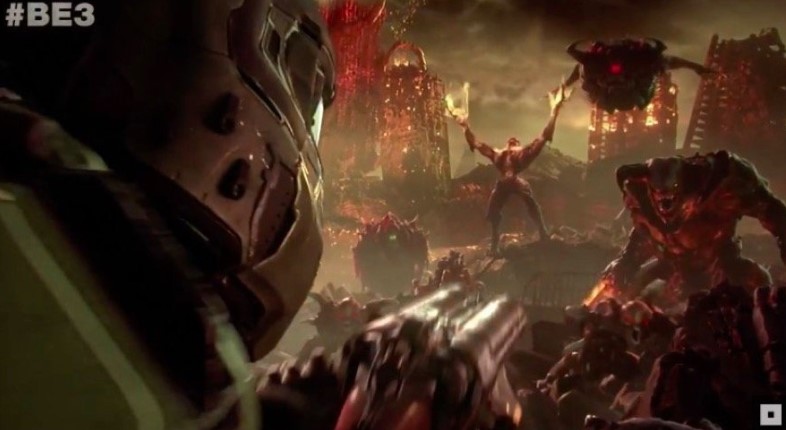 Return of the Doom Slayer: take control of the series' most dangerous gunslinger in Doom Eternal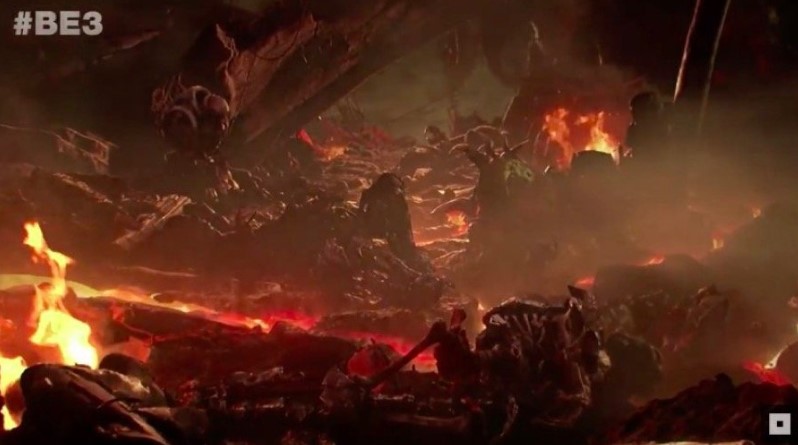 Gunfire and brimstone: The forces of Hell aren't done with you yet in this new adventure from id Software
6. Halo Infinite
Halo Infinite - E3 2018 - Announcement Trailer
The Master Chief is back in Halo Infinite, the newest installment in the legendary Halo franchise. Announced at Microsoft's E3 conference, Infinite will likely pick up where Halo 5: Guardians left off. Master Chief's AI, Cortana, is poised to destroy everything in her attempt to disarm all the weapons in the universe, and the Chief is the only one who can stop her. The game's announcement trailer showed off a brand-new graphics engine, and the developers are promising to lead the series in an unexpected direction. What this means for Halo fans is uncertain, but you can bet this next chapter will be one of the most exciting ones yet.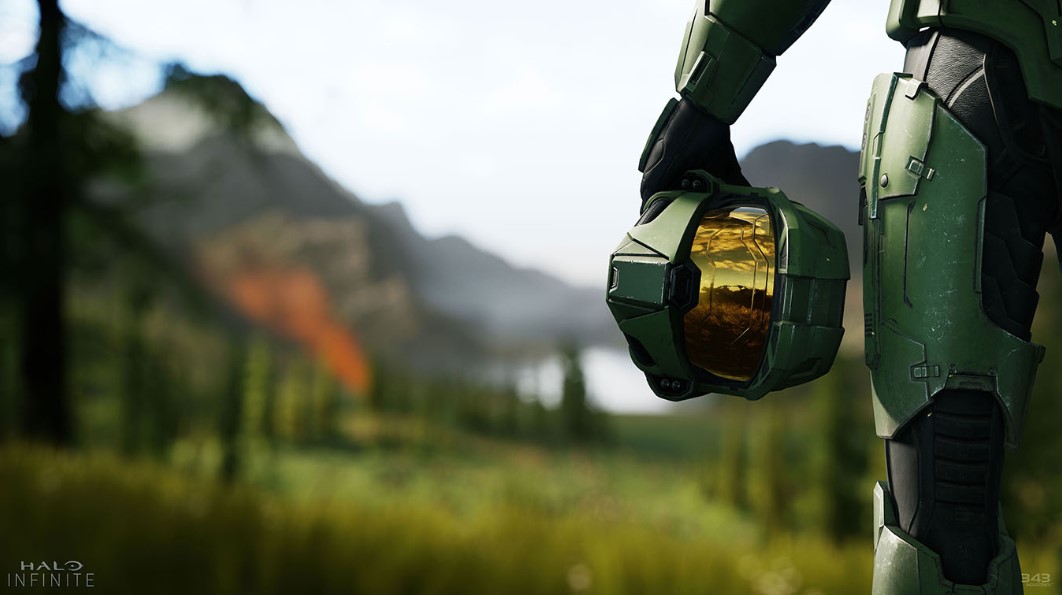 Face-to-face: Master Chief returns in a newly redesigned game engine that will leave players speechless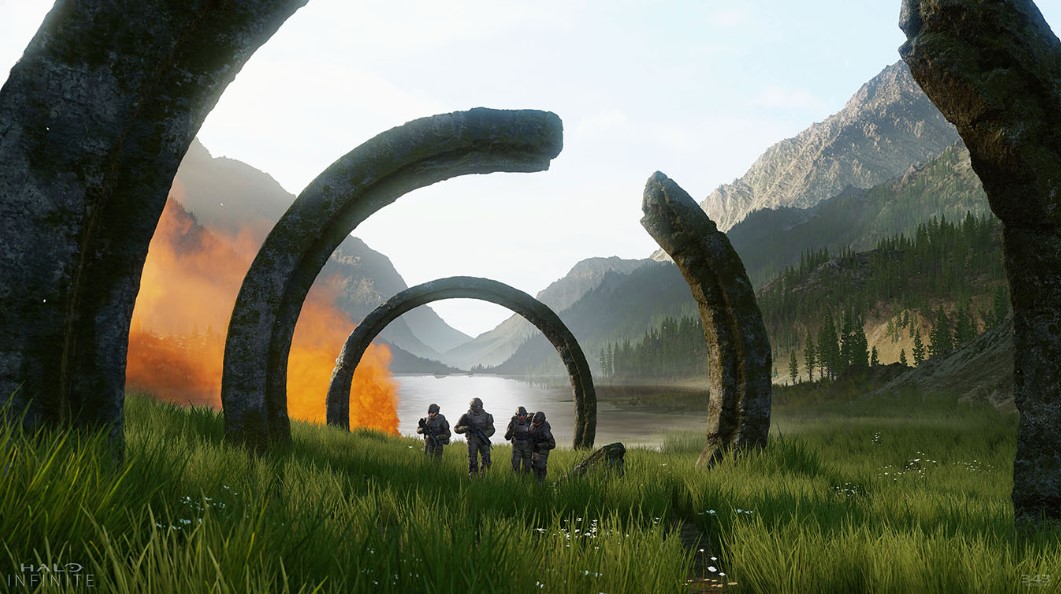 Squad up: The UNSC's forces were left scattered at the end of Halo 5; will they be able to band together and save the universe?
5. Fallout 76
Minutes of Fallout 76 Gameplay - E3 2018
This year's E3 was full of sequels in the sci-fi genre, but few are as brave and bold as Fallout 76. Bethesda's beloved franchise is making the switch from a single-player campaign to all-out multiplayer action, and the results are something to behold. Play as the some of the first humans to leave the Vault-Tec bomb shelters after a catastrophic nuclear disaster. When you surface, you'll find that America has been reduced to a wasteland, and danger is around every corner. Join up to three friends as you fight against the rest of the newcomers in the ruins of West Virginia. Crafting, base-building, and good old-fashioned gunplay will help you reclaim the wasteland in Fallout 76, coming November 14th, 2018.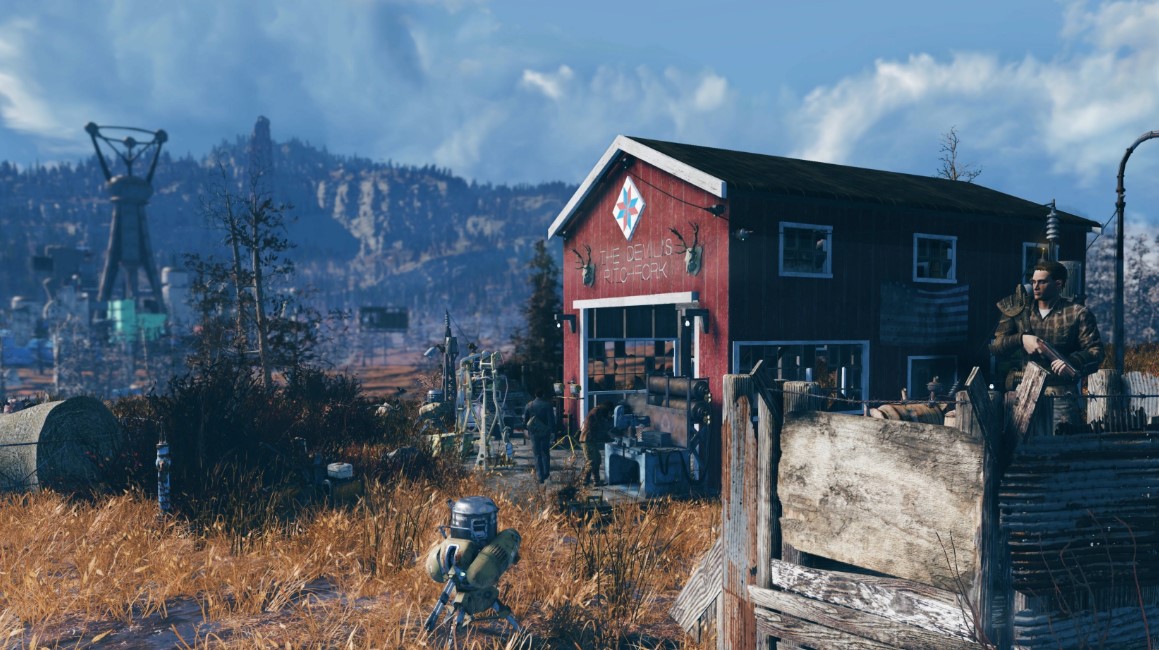 Country roads, take me home: Fallout 76's massive world map is modeled after the real state of West Virginia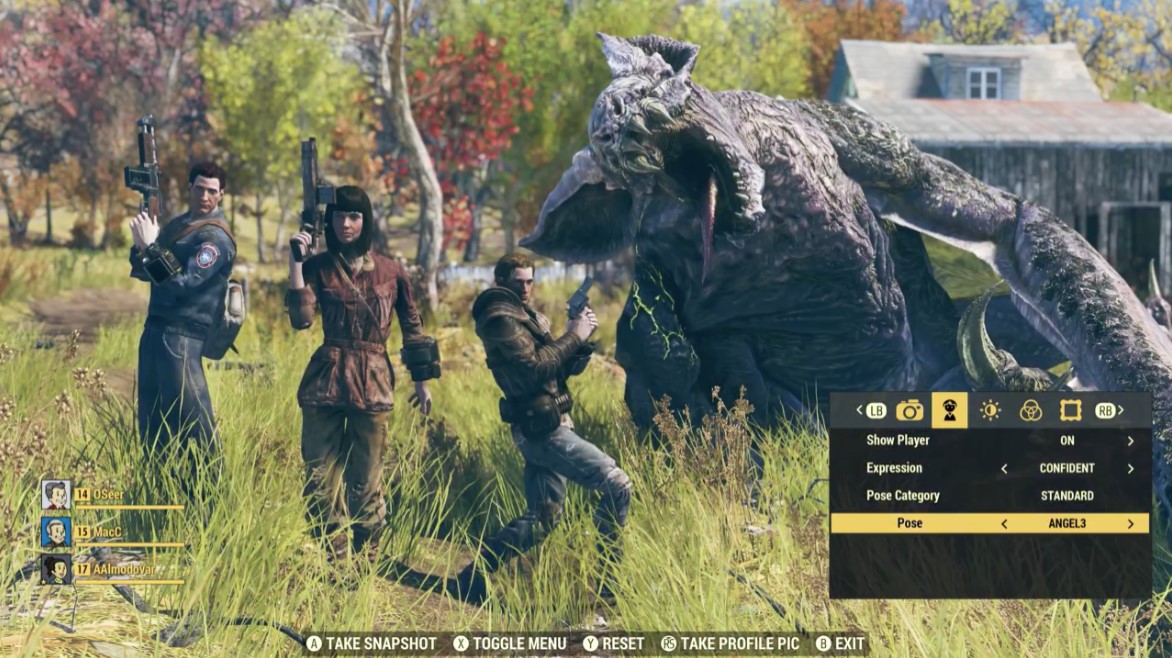 Strike a pose: Many new multiplayer features are planned for Fallout 76, including a group photo mode
4. The Surge 2
The Surge 2 - First Gameplay Footage
If you're a fan of games like Dark Souls and Bloodborne, then you'll want to pay close attention to The Surge 2. Much like the first game in the series, The Surge 2 has insanely difficult combat mechanics, forcing players to be quick on their feet if they want to succeed. However, this sci-fi adventure won't have you facing off against demons and dragons. Instead, you'll be taking on killer robots and enemy mechs, putting a futuristic spin on the hardcore combat gamers know and love. Special limb-targeting systems, larger-than-life weapons, and fluid movement controls make for a winning combination in this sci-fi action thriller.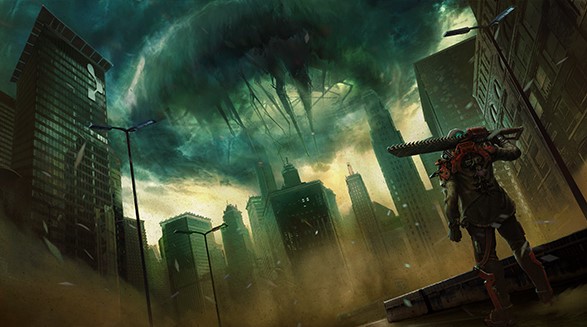 Resurgence: Revisit the dark, dystopian world that was first introduced in 2017's The Surge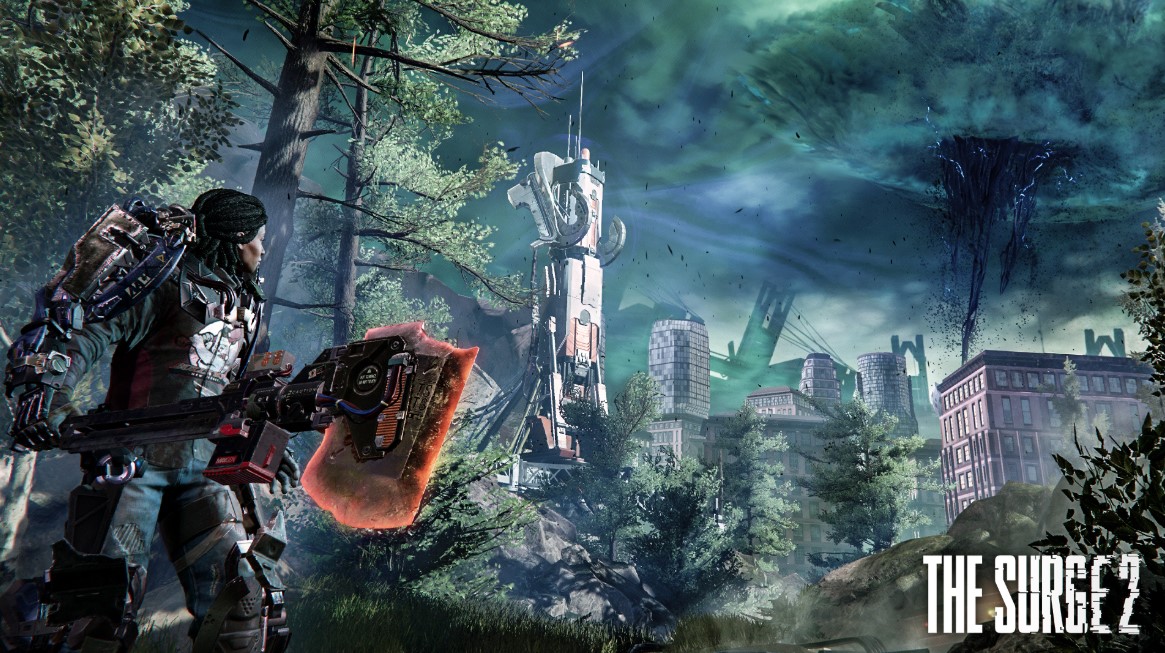 Battle ready: Your weaponized exoskeleton will give you a fighting chance against your deadly robot adversaries.
3. Anthem
4 Minutes of Anthem Open World Co-Op Exploration Gameplay - E3 2018
From the developers of the Mass Effect series comes Anthem, a third-person shooter set in a beautiful open world. Choose from a variety of armored suits before launching into a vast arena for combat and exploration. The game allows a remarkable amount of freedom to move about, with players soaring through huge canyons and ominous cave systems at high speeds. Combat relies heavily on teamwork, as you and your friends are tasked with taking on enormous monsters in multiplayer action. There is still much to learn about the world of Anthem, but what we've seen so far looks to be the biggest co-op shooter in a long while.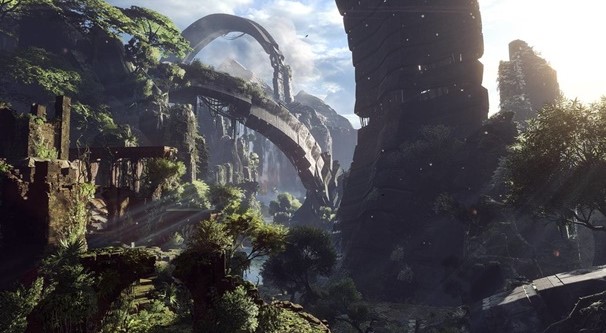 New horizons: Anthem offers a massive world unlike anything you've seen before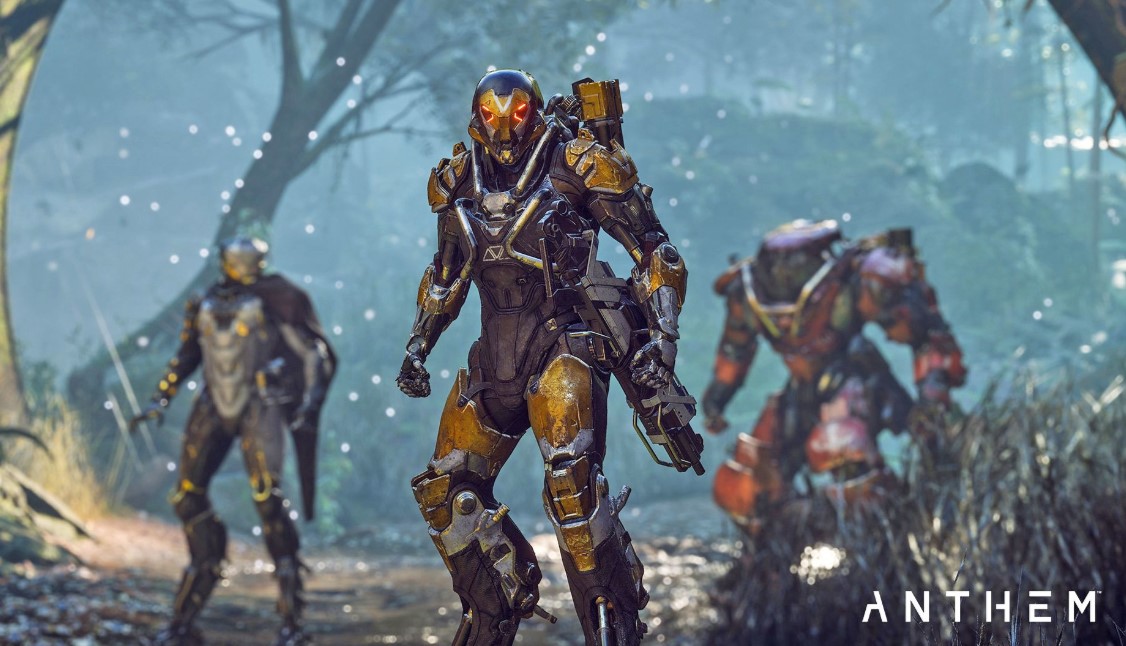 Javelins at the ready: Choose from several fully customizable armor sets before launching into battle
2. Quake Champions
Quake Champions: 4 Minutes of Doom Slayer Gameplay
Bringing a modern gaming twist to a classic gaming franchise, Quake Champions is shaping up to be one amazing arena shooter. Choose from over a dozen heroes, each with their own unique abilities, and then gear up for some fast-paced multiplayer mayhem. Use your skills and precision to take out enemies in record time, but also be mindful of your surroundings. Powerups, boosters and health packs are scattered across every level, and each one can give you the upper-hand in a close firefight. Quake Champions has been running a closed beta for several months, and early reviews indicate that players are loving this newest entry in the long-running series.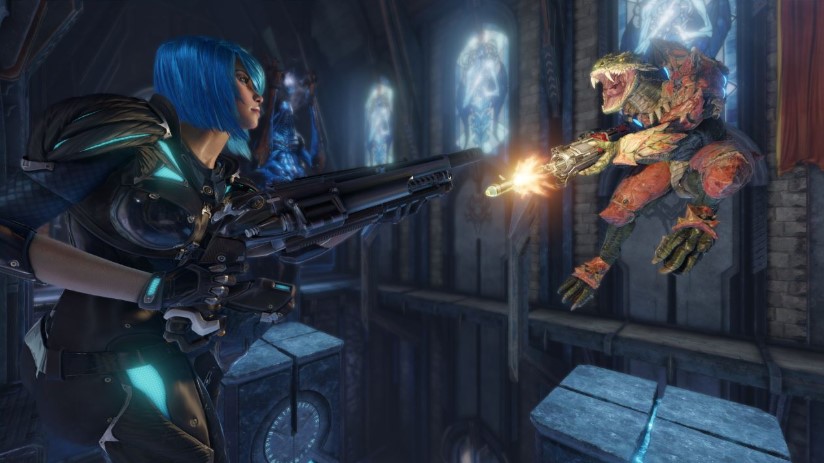 We are the champions: Choose from a variety of playable characters, each with their own skills and abilities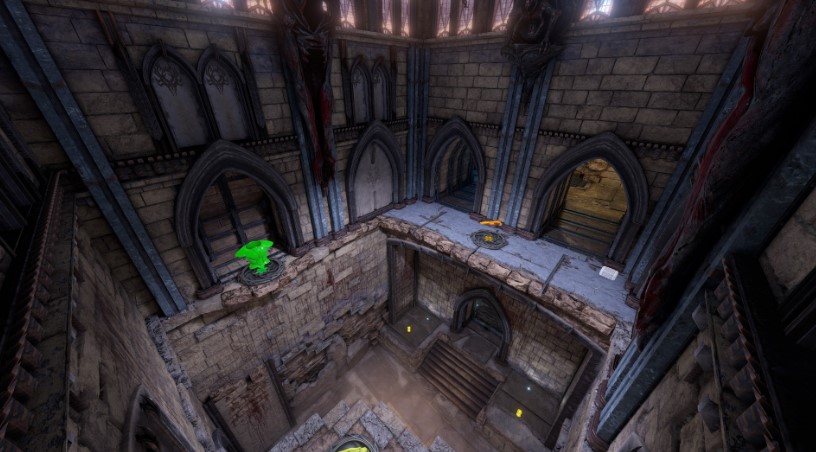 Pick your poison: Champions provided all kinds of powerups and weaponry for you to choose from
1. Cyberpunk 2077
Cyberpunk 2077 – official E3 2018 trailer
Few games have generated as much buzz at E3 as Cyberpunk 2077. This upcoming sci-fi blockbuster places you into the role of V, a mercenary set on making a name for themselves in Night City, California. Only a brief trailer has been released to the public thus far, but what we've seen looks to be one the craziest action RPGs of all time. Hack, shoot, or negotiate your way through a gritty dystopian world, evading countless hazards in your race to the top of the criminal food chain. Customizable heroes, creative designs and state-of-the-art graphics make for a truly unforgettable experience in Cyberpunk 2077, the absolute best sci-fi game from this year's E3.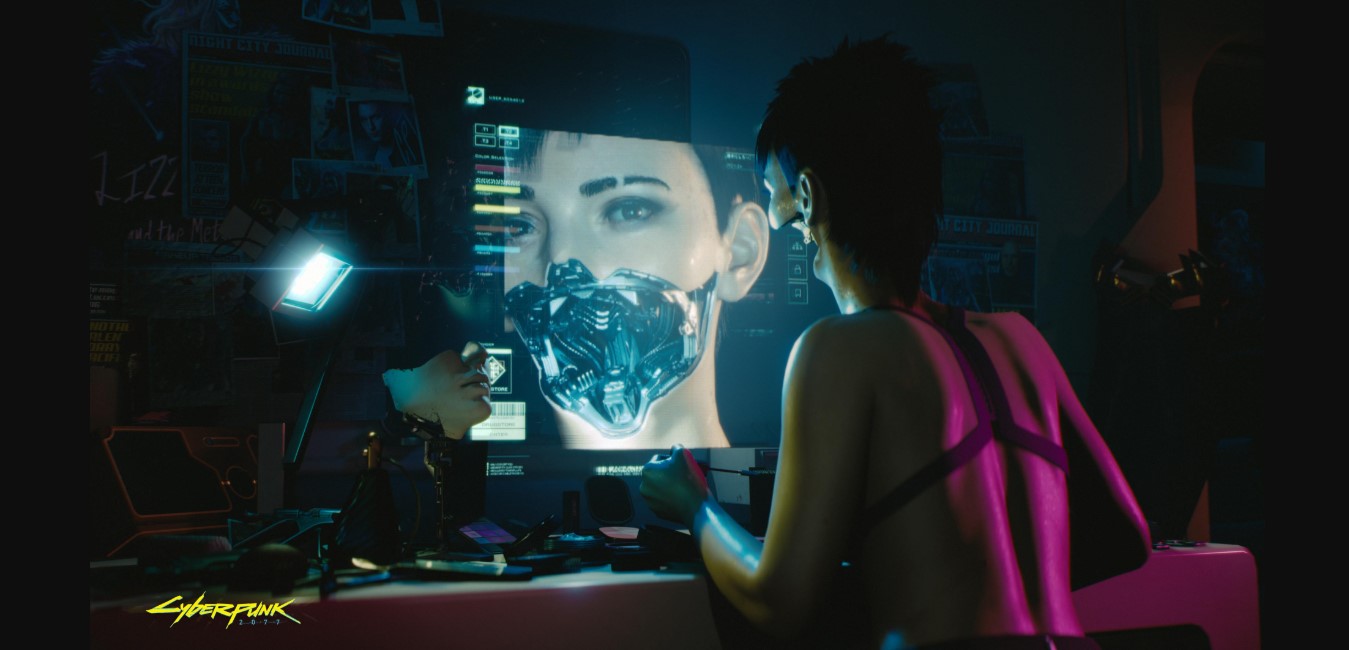 The future is now: Jump into an amazing world complete with new technologies and new dangers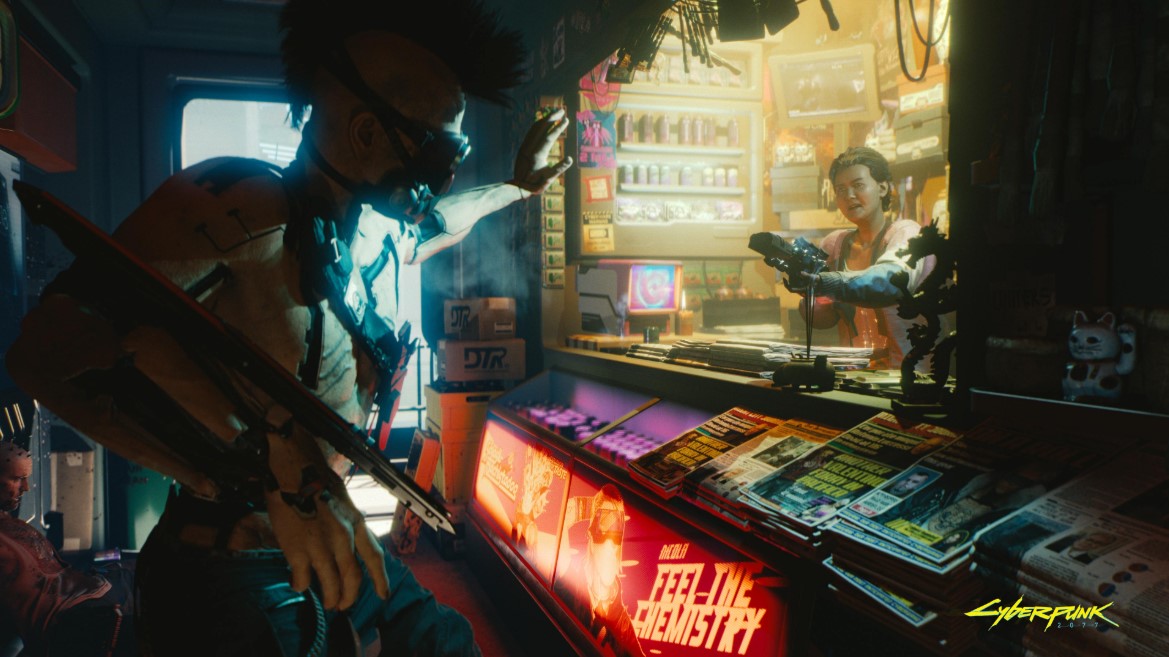 The tables have turned: With gangs running rampant in Night City, it never hurts to come prepared
You may also be interested in:
Image Gallery