[Top 3] SFV Best Arcade Sticks Used By Pros
Updated: 08 May 2022 4:38 pm
Everyone knows the Arcade Stick is a fighting gamer's weapon in battle.
What are the very best arcade sticks out there? Check out what the best pros use!
In Street Fighter, like many other fighting games, there is a direct connection between the motion inputs and combo execution and the actual visual manifestation of those same inputs in the shape of in-game actions. Since Street Fighter requires great execution, it's no wonder that the pro players only use the best arcade sticks out there, to have the best possible performance in the biggest world competitions.
Here we will be counting down what are the best arcade sticks in Street Fighter V today, as evidenced by the players who use them and the results that they achieve doing so.
3. Mad Catz FightStick TE2+ (Infiltration, Shine, Tokido)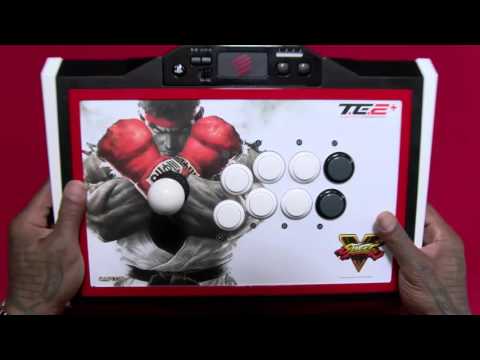 Mad Catz Street Fighter V Arcade FightStick TE2+ for PlayStation4 and PlayStation3
What's Great About Mad Catz FightStick TE2+: 
Solid and extremely durable
Easy to mod and customize
Includes a touchpad control
Mad Catz FightStick TE2+ details:
https://images-na.ssl-images-amazon.com/images/I/A1VdwuB1iTS.pdf
2. Razer Atrox (Justin Wong, Xian, Momochi)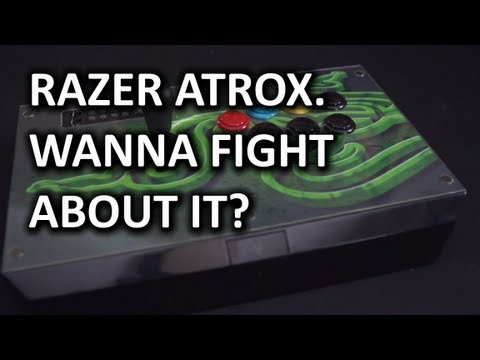 Razer Atrox Arcade Fight Stick Unboxing & Overview
What's Great About Razer Atrox: 
Enhanced durability and precision
Great response and performance
Considerably heavy for a good base while playing
Razer Atrox details:
https://dl.razerzone.com/master-guides/AtroxXB1/AtroxXB1OMG-ENG.pdf
1. Qanba Obsidian (Daigo, Brian F, Big Bird)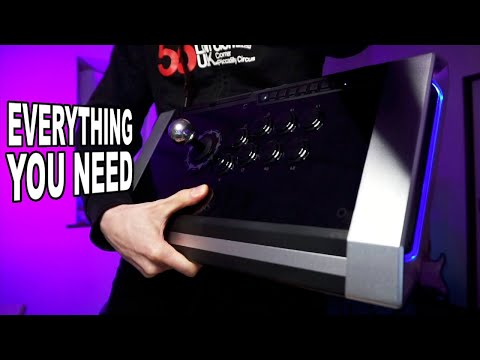 WHY SO POPULAR?|Qanba Obsidian Arcade Stick
What's Great About Qanba Obsidian: 
Length good enough to lay it comfortably on your open legs
Optimal distance between stick and buttons
A shape that makes playing feel super comfortable
Qanba Obsidian details:
https://images-na.ssl-images-amazon.com/images/I/A1h6+VCY0AS.pdf
So to sum it up, if you want to go for one of these awesome arcade sticks used by the pros themselves you have to choose what fits best for your playstyle.
Remember that within what's legal in terms of competition, you can customize your arcade stick however you want. In fact, customization is a big selling point in the arcade stick market. Even Infiltration usually plays with a customized stick with a Korean joystick instead of the standard ball-top.
Do you want to greatly mod a personalized stick? Then you should go for the Mad Catz FightStick TE2+. If you want solid performance for difficult execution you can opt for the Razer Atrox and if you really want the best comfortable feel for optimal gameplay you should definitely go for the Qanba Obsidian.
At the end of the day, fighting games are all about expressing yourself so you should pick whatever stick you like (and can afford) to better fit your playstyle and the way you want the playing experience itself to feel.
You May Also Be Interested In:
Image Gallery