11 Gamer Girls Who Are Captivating Male Gamers Worldwide: Page 2 of 11
Updated: 07 Oct 2019 10:01 pm
Stealing your heart!
10. Aphrodite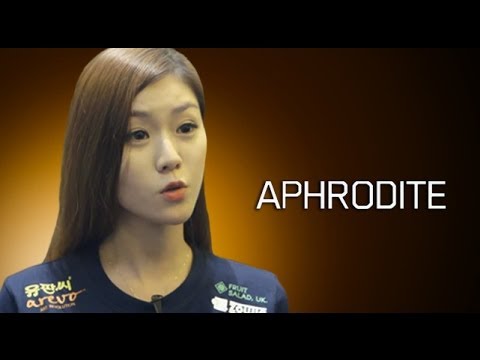 "Ready for my photoshoot!" (Image from GaYoung Kim)
Esports athlete Kim "Aphrodite" Ga Young is proof that beauty + intelligence = entirely new levels of sexy.
Born in 1988, Aphrodite is a Terran player for MVP, a professional South Korean StarCraft II team. She first came to the public's attention in the female-only tournament Zowie Divina in 2011. Initially considered an underdog, she defied expectations and made it all the way to the finals, where she defeated flo and won the whopping $5,000 grand prize. After joining team StarTale in 2013, she went on to win various matches against top athletes like Eve, Barbie, and the South African Protoss player, Ananke. She joined MVP in 2014, and hasn't stopped kicking butt ever since.
Aphrodite can call down a tactical nuke strike on us any day because:
- She boasts a ranking in the South Korean Grandmaster League.
- She won GOMTV's first all-female StarCraft II match, making her one of only three women to win a match in StarCraft on Korean TV.
- When not busy demolishing her opponents with siege tanks, she enjoys more peaceful activities like swimming.
"I'll obliterate you with my battlecruiser, then I'll wring your neck with this!" (Image from GaYoung Kim)
An esports star! (Image from GaYoung Kim)
Image Gallery