11 Gamer Girls Who Are Captivating Male Gamers Worldwide: Page 6 of 11
Updated: 07 Oct 2019 10:01 pm
Stealing your heart!
6. Tasha from Spiral Cats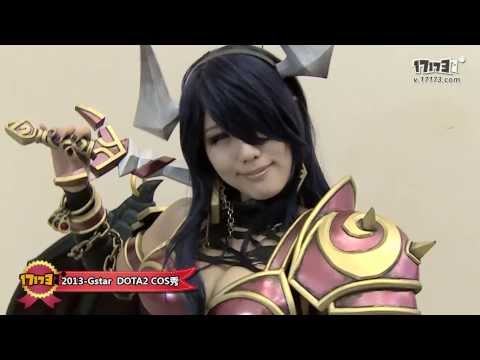 We're not sure what game this cosplay is based on, and we don't care. (Photo by Sinme, from Spcats Cosplay)
Oh Go-eun, or Tasha, is the leader of Spiral Cats, a professional South Korean team of cosplay babes so hot they've been known to melt eyeballs. The team was founded in 2009, and in 2012, Tasha and her hot gamer girls helped spearhead cosplaying as a new form of video game advertising. The rest, as they say, is history.
To describe Tasha's cosplay as fantastic would be an understatement. She's done exclusive work for Blizzard as Diablo III's Demon Hunter and Witch Doctor, and blew minds with her epic Kerrigan. She's cosplayed Katarina and Ahri from League of Legends, Akasha from Dota 2, and so much more.
Tasha plays the games she does cosplay for, and even once dreamt of working as a game designer for Blizzard. Now, aside from cosplaying, she also hosts a game broadcast show about e-sports.
The gaming and cosplay world wouldn't be the same without Tasha because:
- She started cosplaying as a hobby in 1999, but now it's her full-time job.
- She's been dubbed Korea's queen of cosplay, and was instrumental in popularizing games such as League of Legends in South Korea.
- South Korea's cosplay scene is thriving, thanks to Tasha and Spiral Cats (not to mention cosplay is a fun way to bring gaming to the masses)!
Vengeance never look this good. (Image from Spcats Cosplay)
The Zerg Queen. (Image from Spcats Cosplay)
Popstar Ahri! (Image from Spcats Cosplay)
That costume looks a bit uncomfortable... (Photo by Sinme, from Spcats Cosplay)
That head gear must be heavy! (Photo by Sinme, from Spcats Cosplay)
Video game armor - providing the best protection! (Image from Spcats Cosplay)
Image Gallery