11 Gamer Girls Who Are Captivating Male Gamers Worldwide: Page 8 of 11
Updated: 07 Oct 2019 10:01 pm
Stealing your heart!
4. Alodia Gosiengfiao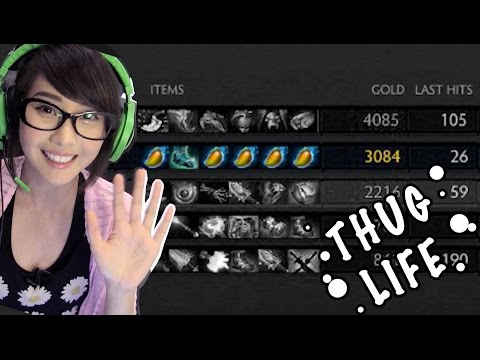 Mabuhay! (Image from Alodia Gosiengfiao)
It's impossible to do justice to all of Alodia Gosiengfiao's accomplishments in a single article entry, but we're going to try our best. So wish us luck!
As the Philippines' cosplay queen, Alodia is what most hot gamer girls strive to be. She has cosplayed more than 40 characters from video games, anime, and movies. She makes most of her own costumes. She founded Cosplay Circle, a global cosplay community. She has won numerous cosplay awards, and appeared in conventions worldwide as cosplayer, judge, and performer. Local and international companies fall in line to hire her as the official endorser of their products and services. She's appeared in movies and television shows, and serves as one of Animax-Asia's ambassadors and VJs. She's been listed in men's magazines as one of the sexiest and influential women in the Philippines.
She also draws, plays the piano like a boss, sings, models, hosts her own YouTube channel, and plays video games from Final Fantasy to Dota 2.
She's done all that, and she's only 27. Yes, feel free to cry.
Alodia is the queen of our hearts because:
- Her rise to fame began in 2003, when she captivated hearts with her Final Fantasy X-2 Gun Mage Rikku cosplay. She was just 15.
- She often works closely with her equally beautiful and multi-talented sister, Ashley Gosiengfiao.
- She has legions of fans – enough to start her own private army.
Asian Goldilocks. (Photo by Richie Dela Merced, from BlackMageAlodia)
Where's your Spider-Man, MJ? (Photo by Kira Hokuten Photography, from Alodia Gosiengfiao)
"I can play video games without looking at the screen!" (Photo by orangeish, from BlackMageAlodia)
The queen of Cobra. (Photo by Richie Dela Merced, from BlackMageAlodia)
The perfect GoGo Tomago! (Image from Alodia Gosiengfiao)
Image Gallery