21 Most Popular PC Games in 2016: Page 2 of 21
Updated: 07 Feb 2017 7:59 pm
Fallout 4 made $750 million in sales on its launch day.
20. DOOM
Check the BFG!
The armies of hell have arrived! Take up arms and repel the demonic horde as you shoot your way across Mars and Hell in this FPS masterpiece.
Players control the legendary Doom Marine, as he races around both Mars and Hell in an attempt to stop the demon armies from destroying mankind.
Doom's single-player mode is chalk full of "badass demons, big effing guns, and moving really fast" according to id Software Executive Producer Marty Stratton. Players can climb ledges, double-jump, and sprint. The game has implemented a new "Glory Kills" system in which players are prompted to execute a hyper-violent melee attack.
As always, Doom has a massive arsenal of powerful, over-the-top weapons that pack a massive punch. Players can customize their weapon statistics to suit their play styles. From collectable runes and research projects to upgrade your Doom Slayer, there is no end to the customization options available.
Add in a vibrant multiplayer mode; map editing and the amount of content seems endless for an FPS. Given the fact that it sold 500,000 copies on PC, and was nominated for best PC game by Game Critics Awards, it's no wonder DOOM is one of the most popular games of 2016.
"Hey, look, that one's yawning."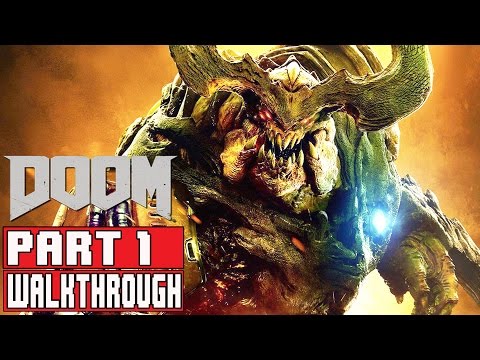 Image Gallery