HALO Infinite Release Date, Gameplay, Trailers, Story, News
Updated: 13 Sep 2018 8:06 pm
We can't wait for this game.
Microsoft announced the next game in the Halo series at E3 this year, Halo Infinite.  Let's take a look at what we know about the game so far.
Halo Infinite Story
The Chief is back.
Halo Infinite, according to Microsoft, will lead the series in "new and unexpected directions", with a focus on Master Chief.  Aaron Greenberg, general manager of marketing at Xbox, stated during an interview on YouTube Live that Infinite (not Halo 6) is "the next Halo game," and will be a "bigger, bolder vision" for the series.  Halo Infinite will continue Master Chief's saga following directly after the events of Halo 5.  Though not confirmed, it's believed that Infinite will take place on Installation 07, also known as Halo Zeta.  
Halo Infinite Trailer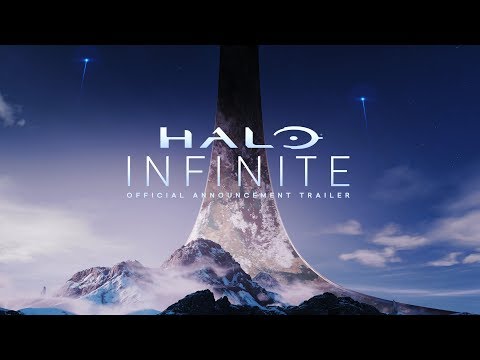 Check it out here.
The trailer does a great job showing off 343 Industries' new in-game engine, titled Slipspace Engine, showing a fresh new look for the game's art style.  Greenberg went on to say, "The Slipspace engine is new. The 343 team has built this purposefully to take Halo in a whole new direction. It's a story that centers on Master Chief. I think you saw visually some of the capabilities of the engine and we're excited to share more, but for now: There's a new Halo coming, it's Halo Infinite and it features really a focus on Master Chief, which I think will be received well by the fans."
Halo Infinite Development
Like Halo 4 and Halo 5 before it, Halo Infinite is being developed by 343 Industries.  The game will be released exclusively on Xbox One and Windows 10, with the Xbox One X running at a resolution of 4K and a framerate of 60 FPS.  No release date has been confirmed yet but a good chunk of Halo games have had three year development cycles. While that would lead us to believe Infinite to be done in 2018 that seems very unlikely at this point.  
We can probably assume the game will launch in 2019, with a Beta of some sort coming first.  343 has said that they're interested in doing some early access gaming for Infinite which is popular amongst games currently.  343's Chris Lee said the studio wants to "make a great Halo game for our fans that also invites new players into our franchise."
It was also revealed that Halo Infinite will be developed not only by 343 Industries but also SkyBox.  Shyang Kong of SkyBox said, "We have been working closely with 343 Industries on Halo projects for a number of years, and we're thrilled to be part of this exciting time in Halo's history."  SkyBox may be working on more than just the Forge game mode like they've done in the past. Duties could include AI, gameplay, visuals, and networking.
Halo Infinite News/Rumors
A couple of interesting rumors are floating around in regards to the new game.  During a stream on Mixer, 343 Industries writer Jeff Easterling was asked by a viewer if Halo Infinite would feature a Battle Royale mode.  Easterling said in response, "I'll tell you right now, the only BR we're interested in is Battle Rifle, the original BR.  So calm yourself." I guess that means the trend of having a Battle Royale mode in games nowadays will not be happening in the Halo franchise.  
Another neat bit of information is that Martin O'Donnell, the composer of Halo: Combat Evolved, Halo 2, Halo 3, and Halo Reach posted a selfie on Twitter with Jen Taylor (the voice of Cortana) and Joseph Staten (the writer).  This could mean that O'Donnell will be back to compose Halo Infinite, which would be very exciting for fans of his contributions to earlier games.
As we learn more about Halo Infinite we will update the story as we go.  What do you guys think will happen in Halo Infinite?  Any theories about the direction the game is headed or what the story will be?  Let us know in the comments below.