Millions of copies of Final Fantasy 15 have been sold since release, deeming it a success for Square-Enix
Updated: 01 Jul 2017 4:21 am
After ten years in the making, Final Fantasy 15 was finally released and everybody seems to love it
I had a friend who bought a Playstation 3 just so she could play Final Fantasy Versus 13 when it was released. This game never came into fruition – instead, it was rebranded as Final Fantasy 15, and it would be released on the next generation of consoles. I'm sure that many people, including my friend, felt at least a little cheated that they dropped money on a console for a game that never came out for it.
Despite spending ten years in development with many character redesigns and multiple other changes, Final Fantasy 15 was finally released back in November 2016. Since then, it has sold over 6 million copies as of January 2017 (and counting) between physical copies and digital downloads across the world. It has managed to become the fastest selling game in the history of the series so far.
How was Final Fantasy 15 able to sell so many copies in just three months?
Well, first of all, it's Final Fantasy – the fanbase is very large and very dedicated. It was released near the end of November, during the peak of the holiday season. Before release, Square-Enix had provided several demos for gamers to try, such as the Platinum Demo. This particular demo served as a prologue and centered on a young Noctis who was trying to escape his own dreamworld. This demo, along with the other two demos released, only increased desire for the final product.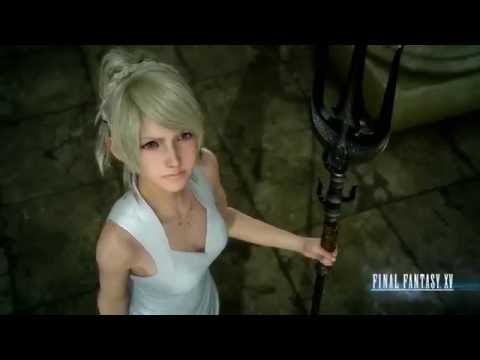 "FINAL FANTASY XV UNIVERSE"
It was up against some major competition. Other big-name titles that were released around the same time included Watch Dogs 2, Dishonored 2, and Pokemon Sun/Moon. With Pokemon as an exception, because it caters to a different demographic and always does well, the sales and popularity for these games did not reach the levels that Final Fantasy 15 did. It feels almost as if Watch Dogs 2 and Dishonored 2 quietly faded into the background – you don't hear much about them anymore.
Final Fantasy 15 is more grounded in reality, but it keeps the magic of previous Final Fantasy games
After an underwhelming performance from the Final Fantasy 13 set of games, Square-Enix really had to up their game for Final Fantasy 15. It was constantly referred to as "a fantasy based in reality". This approach was risky; people don't normally like drastic changes to their favorite game series. But there was not a dramatically drastic change – the setting felt more realistic, but the beloved lore and iconic creatures, like the chocobo and the summons, were still present. It's also very easy to pick up and play, so gamers new to the series could still enjoy and understand everything without having to play the previous games in the series.
Noctis and his friends posing for a group photo
The ten year development time and the constant demos allowed Square-Enix to fix problems early on and to deliver the absolute best game they could. The top-quality care it received from its creators inevitably helped to boost sales as well. Overall, it's not surprising that Final Fantasy 15 has performed so well and continues to do so.
Since it was received so positively, there's bound to be more content released to expand upon the lore. So, what's next for Final Fantasy 15? It already has a DLC released, with a second one on the way. If you don't already have Final Fantasy 15, do yourself a favor – go out and get it.
You may also be interested in:
Image Gallery