Virtual Reality Could Let Us Live In Virtual Worlds With Sex and Romance by 2030
Updated: 23 Jun 2017 9:50 am
Could Virtual Reality remove the need for sex in real life?
Could VR give humans a future like in the Surrogates movie?
Living in a world like in the Surrogates certainly sounds interesting. Living as whoever you want in a different reality is something that sounds intriguing, but is it actually possible? Could VR allow us to be who we want while living in a different reality? Well, it certainly is possible.
The renown Dr. Canton has stated that we are getting closer to immersive virtual worlds. This will allow humans to explore and have different experiences not seen before. This would make the life in virtual reality very similar to that of Surrogate.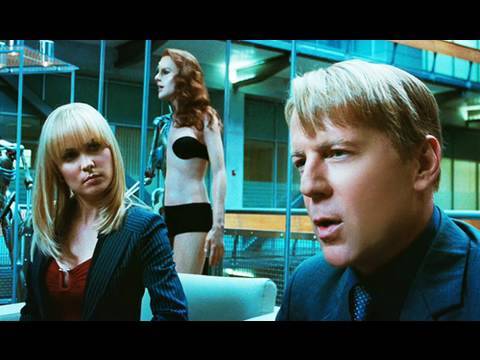 In a virtual world like Surrogates, we would have control over who we would be and how intimate we can get.
Erotic Adventures in Virtual Reality 

The way players can experience VR is evolving thanks to things like full body suits
Virtual Reality tend to come in a form of a headset which projects realistic images and sound, as well as create an environment that makes you feel as though you are there. It's three dimensional and completely interactive.
Companies like Sony and Samsung have already begun releasing their own headsets. The most popular of all would have to be the Oculus Rift owned by Facebook. It was originally a project by Rift but was bought by Facebook for $2 billion as they saw the potential this had. With the way things are headed, virtual reality is definitely the future.
Wicked Paradise is a company working on bringing the very first erotic virtual reality video game. The CEO Jeroen Van Den Bosch stated how he wants to create an erotic adventure game that can rival mainstream games. One thing they're focusing on is making the player care for the partner so that it feels that more important when the intimate scenes actually happen. A game like this would play like a normal adventure game but would now be more erotic than seen before.
How real does sex feel like in virtual reality?
The advancement in virtual reality has allowed intimate acts to feel much more real. Thanks to things like the sounds and the presentation helps make it seem real. Even the introduction of full body suits and other objects has helped virtual reality grow to new heights.
The VR sex suit works with the oculus rift for a game called Sexy Beach. There are sensors in the suit which simulate real life sensations which makes each reaction seem real. It is quite pricy and has some high demand as it continues to sell out.
How sex feels in current virtual reality ranges from person to person. Some have stated that doing it in VR does not feel the same. This can come down to the headset and how there's not much going on physically. Others have said that it does feel somewhat similar and that it is a step in the right direction.
Love Making and Virtual Reality
VR has further evolved with suits helping to heighten the experience
A recent research has found that one in ten british women have confessed to wanting to have virtual reality sex. A little less than half of all the women believed that advanced technology will make sex more fun. Many british people in general are open to the idea of using virtual reality.There are people who are against this though. They believe that sex is something that should be done with an intimate partner, and not done virtually.
For men, there is a type of illusion VR which makes you think you are having intercourse. The user must wear a full body suit including a headset. The suit sends impulses throughout the user's body and makes them feel as though they are being touched by an actual person.
Touch is one of the strongest senses humans have, and virtual reality uses that to its advantage. Different objects like Tactai Touch has further proved this.
Tactai Touch is a revolutionary device in the world of VR. Advanced touch technology takes things one step closer to realism.
The Tactai Touch device uses advanced technology which tricks the brain into thinking that it's touching something even if you're not. If you put your finger into an virtual object, the device vibrates to your finger and makes it feel as though you are touching a real object.
The Technology Behind It
AMD is changing the way VR works as it's headsets make for a better experience for players.
Top technology company AMD has stated that they do believe that actual life and virtual life can be nearly identical. Things like headsets have problems as the more powerful the graphics, the more nauseous the player will feel. AMD has a new chip will be using beamforming which can send signals to a single target.  
The question that comes would be, who would you be in these virtual worlds? When you play a virtual reality game, you are playing as the character. Becoming whoever you want such as in the movie Surrogates, isn't farfetched. With technology and virtual reality continuing to grow, this can definitely be a reality.
This Is The Future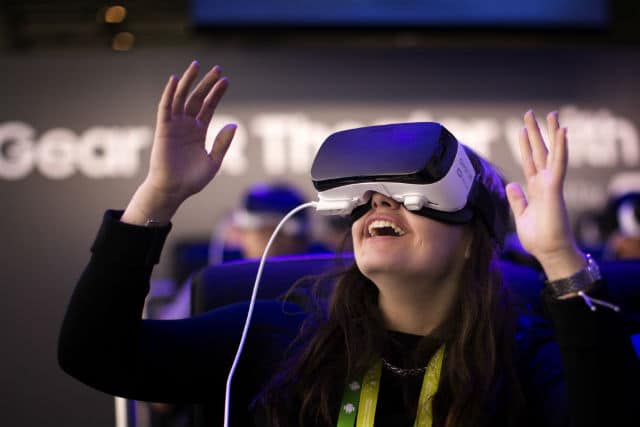 Sales for virtual reality has been on a rise and is doing very well. It's obvious that there's a good amount of people who really want to see this happen. Having romance or anything of that sort is currently only possible with headsets and controllers, but it's obvious that the technology is continuing to grow. Whether you believe that sex and romance should only be done with an intimate partner, or that doing this in virtual reality is fine, there's no doubt that this is the future.
You may also be interested in:
1. Oculus Rift: 10 Great Games You'll Enjoy In Virtual Reality
2. Oculus Rift: 11 Interesting Facts about Virtual Reality Gaming
3. The Best Virtual World Games