[Top 15] Best Cute Games That Are Fun To Play
Updated: 07 Sep 2022 8:24 am
The 90s babyyyy
15. Bee Simulator (Switch, PS4, Xbox One, Windows, Amazon Luna)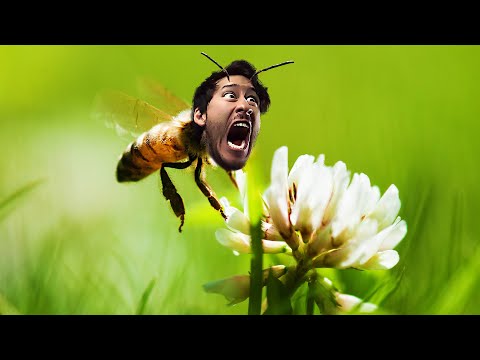 If you liked Bee Movie, or just enjoy cute games, you might like this less cursed and much cuter game where YOU are the bee! She's a little cutie-patootie bee trying to make her way in the world.
Help her collect pollen and fight off Satan's Minions (otherwise known as wasps) and just have fun being a little honey bee!
14. Unpacking (Mac, Windows, Switch, Xbox One, PS4, PS5)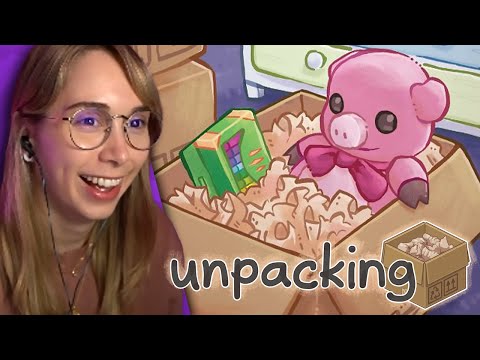 This has easily become one of my favorite games. You play out the life of a young woman and see her personality grow through her stages of life. It's full of fun colors and little things that tell you about the character you're playing & a bonus - it's gay! Which, in my opinion, usually always makes things better.
13. Untitled goose game (switch, ps4, Xbox One, mac, windows)
Gameplay:
Many of us at some point may have experienced being harassed by the Satan bird that is - the goose. But in this, YOU get to be the harasser of a little UK village, where you let them know that peace was never an option. Have a little fun causing some chaos with a goofy honky goose and some lovely music to lull you as you play!
12. Pokemon Sword/Shield (Switch)
Gameplay: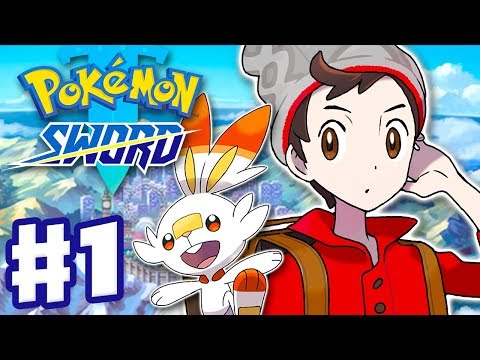 I know there have been many complaints about how easy the game is to get through, but honestly, I didn't play it for it to be a "difficult" game. Sure, I know there are better pokemon games, but this one just made me very happy. Growing up, I didn't get to play pokemon games and now as an adult, I still struggle to find games that I can play without paying an arm and a leg. So you can imagine my absolute joy when my partner bought me this game. I had some experience with earlier games thanks to friends letting me briefly borrow theirs, but this one was all my own! I can certainly confirm it was much easier than the older games, but what it lacked in difficulty, I felt it made up for in very pretty scenery, cute pokemon, and music! This game was also my first introduction to a Mudbray which immediately became one of my favorite pokemon. (I named her "Honky Tonk") So while this isn't much of a challenge game, it still gives you the happy tingles with how pretty and cute it is!
11. Turnip Boy Commits Tax Evasion (Switch, Windows, Mac, Xbox One)
Gameplay: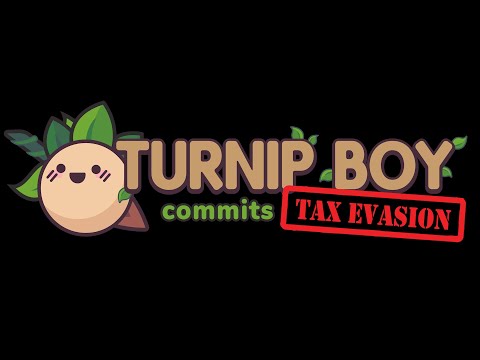 I just KNOW someone who's late-gen-Z aged helped make this game because it's the exact kind of humor we thrive on. I got this game for my partner when it first came out because I knew it would make them laugh. It's a super cute bundle of chaos with a turnip that is an absolute menace. You do what the game implies and…well…commit tax evasion. Everyone's favorite crime (if you're middle class or lower. No tax evasion for the rich :))
10. Monster Prom (Switch, windows, mac, Linux)
Gameplay: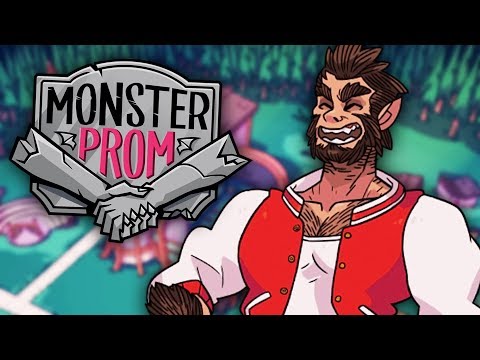 Continuing the theme of cute gay games - we move on to Monster Prom. Monster Prom is a "spicy" dating sim where you can seduce your different monster classmates. Because you can play a character with whatever gender you desire, you can also seduce any gender of character you desire. It helps that every character is unique in their design and personality! I will note I added the spicy part because there are sexual themes, so be warned!
9. Night In The Woods (Switch, iOS, Mac, Windows, PS4, Xbox One, Linux)
Gameplay: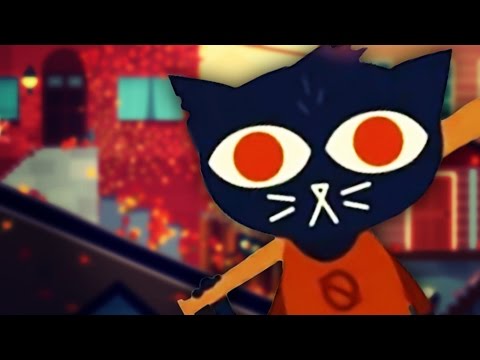 This game has LOVELY visuals for such a simple style! You follow the story of Mae, an anthropomorphic cat, and her cast of childhood friends trying to solve the mystery of her town while Mae comes to terms with her past issues. Now I want to stress - though this game has a lovely style and a VERY interesting story, it does delve into intense themes. If you're up for it, then definitely take the time to play it, because it's so worth it!
8. Slime Ranchers (Switch, Xbox One, Mac, Windows, Linux, PS4)
Gameplay: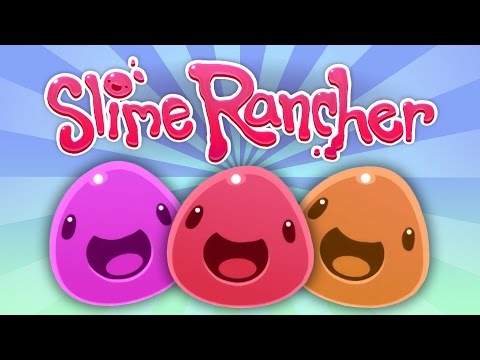 Taking a break from some more intense cute games, we get a much sillier game in Slime Rancher! Beatrix is attempting to make her fortune on a ranch lightyears from Earth caring for slimes. It's filled with cute little blobs that will make anyone fall in love! (they even have a cat slime) If you also like first-person games, this is an option that may reduce some of the anxiety that some of us can feel while trying to play games like Apex. (I try my best, okay?!)
7. Fall Guys (Switch, Windows, PS4, PS5, Xbox consoles)
Gameplay: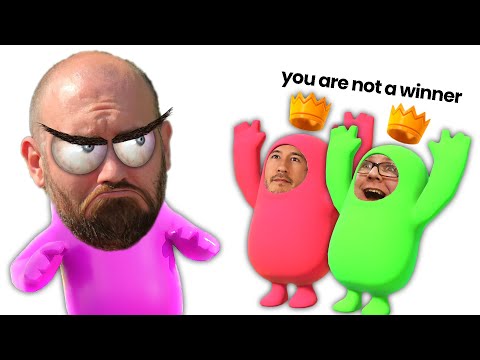 Those of us Nintendo loyalists now have the joy of being able to download Fall Guys for free on our Switch! It's a fun competitive game where you play as some little jellybean-looking boogers to fight other players in a series of bright neon-colored obstacles. They've also added new courses to add to what is already a pretty good game! It can be a bit slow, but if you can get past that, you can have a great time filled with laughs and cursing at the odd player that tries to push you off a platform.
6. Harvest Moon (Switch, Xbox One, PS4, Windows, Wii, WiiU, SNES)
Gameplay: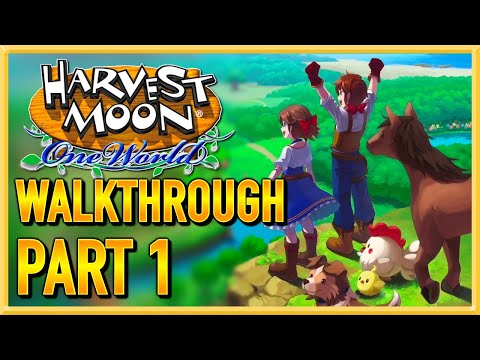 And here we go with another farming simulator game! But like Animal Crossing, this one has history! Harvest Moon was first made for the SNES before more came out for the Wii and WiiU. Now, we have Harvest Moon: One World which is available for the Switch, Xbox, PS4, and Windows. I went ahead and included the entire series here in case anyone is old like me and still has their old Wii. (Got mine in 2007) If you want something super cute and easy-going like Stardew that also gives you some nostalgia for a bit of a 2010-era Nintendo game style, this is the perfect choice for you!
5. Ni No Kuni (Windows, PS3, PS4, Switch, DS, mobile (not specified which ones)
Gameplay: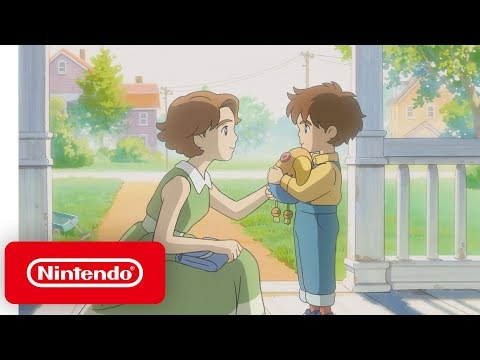 Okay, if you're from the 2000s Ghibli era, I KNOW you've at least SEEN this game! I remember how DESPERATELY I wanted it because I was so obsessed with Ghibli. (I mean I still am but that's another discussion for another article) It's another series with some history - back to the days of the first PS3 and early DS consoles. It's a beautiful RPG series with all of the charm of the beloved Ghibli movies as well!
4. A Short Hike (Switch, PS4, Xbox One, Windows, Linux, Mac)
Gameplay: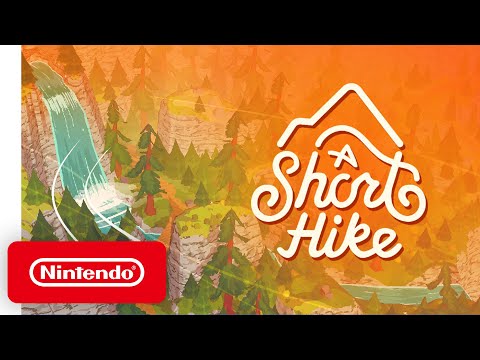 Enjoy a cute, silly game where you play as a bird going on an adventure through the woods and up a mountain in search of phone service! It's a beautiful world with fall colors and a more pixelated style, but one that's still extremely beautiful. The forest world you're exploring honestly makes me want to go walk in the woods after, which is probably good. We probably could use some time to touch some grass.
3. Ori and the Will of the Wisps (switch, windows, mac)
Gameplay: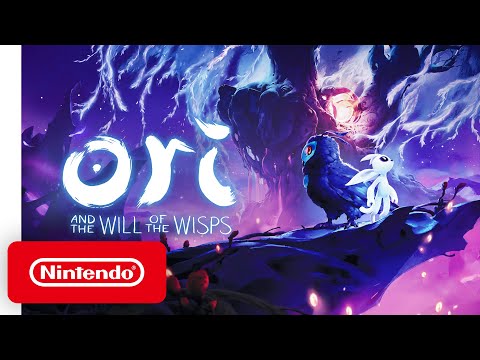 This is a platform game as a sequel to Ori and the Blind Forest. Holy crap, though, this game is utterly GORGEOUS! The colors are a phenomenal combination that reminds me of a cartoon version of the forests on Pandora. Ori is a super cute little bunny-looking creature that kind of reminds me of a pokemon or a ghibli character!
2. Doki Doki Literature Club (Mac, Windows, Linux)
Gameplay: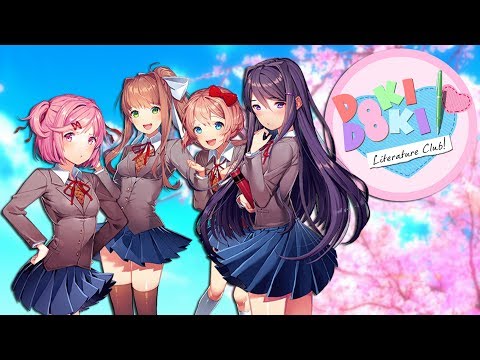 A super cute pastel anime dating sim where you play as a high schooler exploring the world of a high school's new literature club. You get to meet super cute characters with different personalities and different tastes in books, but you find there's some mystery and something darker underneath. I want to make it clear, that if you know anything about this game, you know there's a warning for a reason! I'd still call it one of my FAVORITE games!
1. Yonder: The Cloud Catcher Chronicles (Switch, PS4, PS5, Windows, Xbox One)
Gameplay: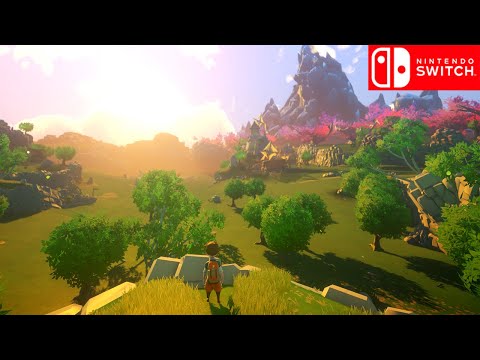 One more farming simulator to finish this list off! You get another super cute and beautiful game with an aesthetic and style that's like Breath of the Wild and like Stardew in gameplay. Take this as another opportunity to get another peaceful and beautiful farming simulator!